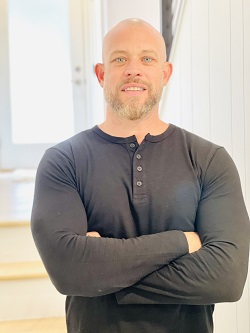 Joe Mazza: HGTV's Home Inspector Joe
Joe Mazza, host of HGTV's Home Inspector Joe, is an expert home inspector with a 20-year construction background and a sixth sense for safety. He runs Exclusive Home Inspection in Westchester, New York, and his job is to ensure his clients don't move into an unsafe home. On HGTV, he works with his design partner to help house hunters achieve their dream home designs while also repairing high priority safety issues. Joe posts videos online giving homeowners advice on what to look for in their own home and sharing tips for them to be their own best home safety advocate. Whether he's sharing how-to info about cleaning gutters, identifying a dangerous crack in the chimney, or properly insulating a home, Joe empowers homeowners with the knowledge to create a safe living environment. He is a motorcycle-riding, beard-combing, hands-on home inspector who's bringing attention to home safety and repairs.
Don't miss Joe on stage Friday at 6:00 pm & Saturday at Noon and 2:00 pm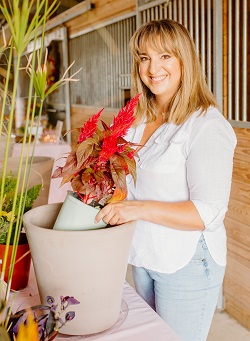 Erica Bibb: Porch & Patio Co.
Erica Bibb, entrepreneur, and overall joyful person, took her love and experience with plants, parties, and design to create Porch & Patio Co. in 2021. With her background in landscape design and influence of her mom's plant obsession, Erica cultivated a knowledge of plants that turned into a deep appreciation of the beauty nature provides. She is constantly in awe of the magic that is nature, and is a big believer that unicorns exist.
Porch & Patio Co. has already established strong roots in the Kansas City Metro with a desire to deliver a "welcome home" feeling to all its clients. With its potting services and seasonal plant-based classes, Erica is attempting to make all of KC giddy for blooms!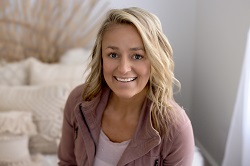 Bethani Suter: Luxury Spaces KC
Bethani, owner and lead designer, was born and raised in the Kansas City Metro area. It was here where she met Keith in grade school, and after over a decade of friendship, they married in 2001. They have three daughters Lexi, Lizzi and Laini and two German Shepherd dogs they adore. She and her family now call Spring Hill their home, where she's transformed a once bare three acre lot and home into a cozy, luxurious retreat perfect for entertaining her large family and friends and hosting events.
Bethani has spent the last 15 years designing and decorating. Throughout the years, she's worked on remodeling spaces that range from 6000 square foot homes in Porto Cima, at the Lake of the Ozarks, to individual spaces inside and outside of homes, apartments, and businesses. While it's true that interior design and décor is about textiles, architecture, mood boards and color palettes, Bethani believes that design at the core is about people. Once you have captured the essence of a person, their routines, interests, likes, desires, hopes, and vision, it is then when design is truly achieved.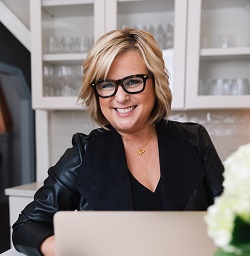 Kristen Christian: Bee Organized Cofounder
Kristen Christian is an entrepreneur, business-owner, franchisor, professional organizer and a self-acclaimed "hot mess." With humor and humility that instantly puts audiences at ease, Kristen shares her story of being a naturally unorganized owner of a successful nation-wide professional organizing company.
Kristen founded Bee Organized in 2015 with business partner Lisa Foley and serves as Chief Marketing Officer for the business. Together Kristen and Lisa have franchised their unique business model and currently have thirteen Bee Organized locations nationwide.
Through her work as a professional organizer, Kristen has helped thousands of clients realize the life changing benefits of organization. Her philosophy is to help create simple, realistic and sustainable solutions for her clients with compassion and always without judgment. She inspires and empowers people to give themselves grace as they shed the pressure of Pinterest-perfect organizing and teaches simple tips and tricks that make positive and lasting changes.
Kristen brings honesty and relief-filled laughs to the stage with her authentic, self deprecating humor. She enthusiastically spouts the saying, "Organization is a Journey, Not a Destination" often and reminds audiences and clients alike that if this "hot mess" can do it, anyone can!