Things to Do Before Selling Your House
Oct 1, 2022, 03:09 AM
Maybe you're ready to take the equity out of your current home to upgrade to your dream home, looking to downsize to something smaller or you are simply just looking for a change. If you fall into any of these categories and are thinking about selling your house, here are some ideas and tips to help you get the most out of your house! Yes, even in a "seller's market", it is necessary to get your home prepared before you sell!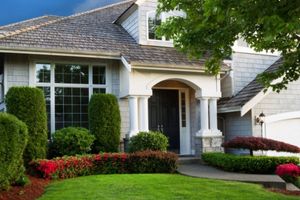 1. Check your curb appeal.
Curb appeal is important when selling your home because it's the first thing your buyers will see. There are plenty of simple things you can do to improve the appeal of your home like planting flowers, cleaning up the sidewalk and driveway, adding landscape lighting, etc. The best way to improve your curb appeal is to make a few adjustments that invite people into the front door. Clean, declutter and organize
2. A good cleaning will make your home look polished and make the buyers feel comfortable in every room. Take out what you don't need and organize your home to make it more inviting. Creating organizers in certain rooms can also be a major plus for home buyers. If you have a rec room or theatre room, consider adding organizers or storage to help buyers envision themselves living in these rooms.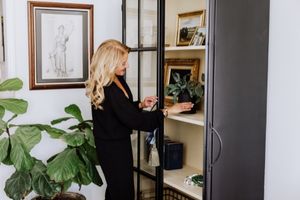 3. Make home repairs or updates.
Fix that loose cabinet knob or finish that project you already started. Whatever repair or update your home needs, do it! This will make a noticeable difference when selling your home and can increase the sale price. Needing some inspiration to complete these projects? Visit the Johnson County Home + Remodeling Show at the Overland Park Convention Center from October 28th-30th! Click here to purchase tickets at a discounted price.
CLICK HERE to continue reading more tips from the professionals at Malfer & Associates on 'Things to do Before Selling Your Home'.
Don't forget to grab your tickets for the Johnson County Home + Remodeling Show - a vibrant marketplace where you can shop for home-related products and services, experience stunning displays to help inspire your next home project, connect with industry experts, and enjoy informative presentations from renowned local and international home professionals.

Get $3 OFF your ticket online with promo code: MALFERSELL